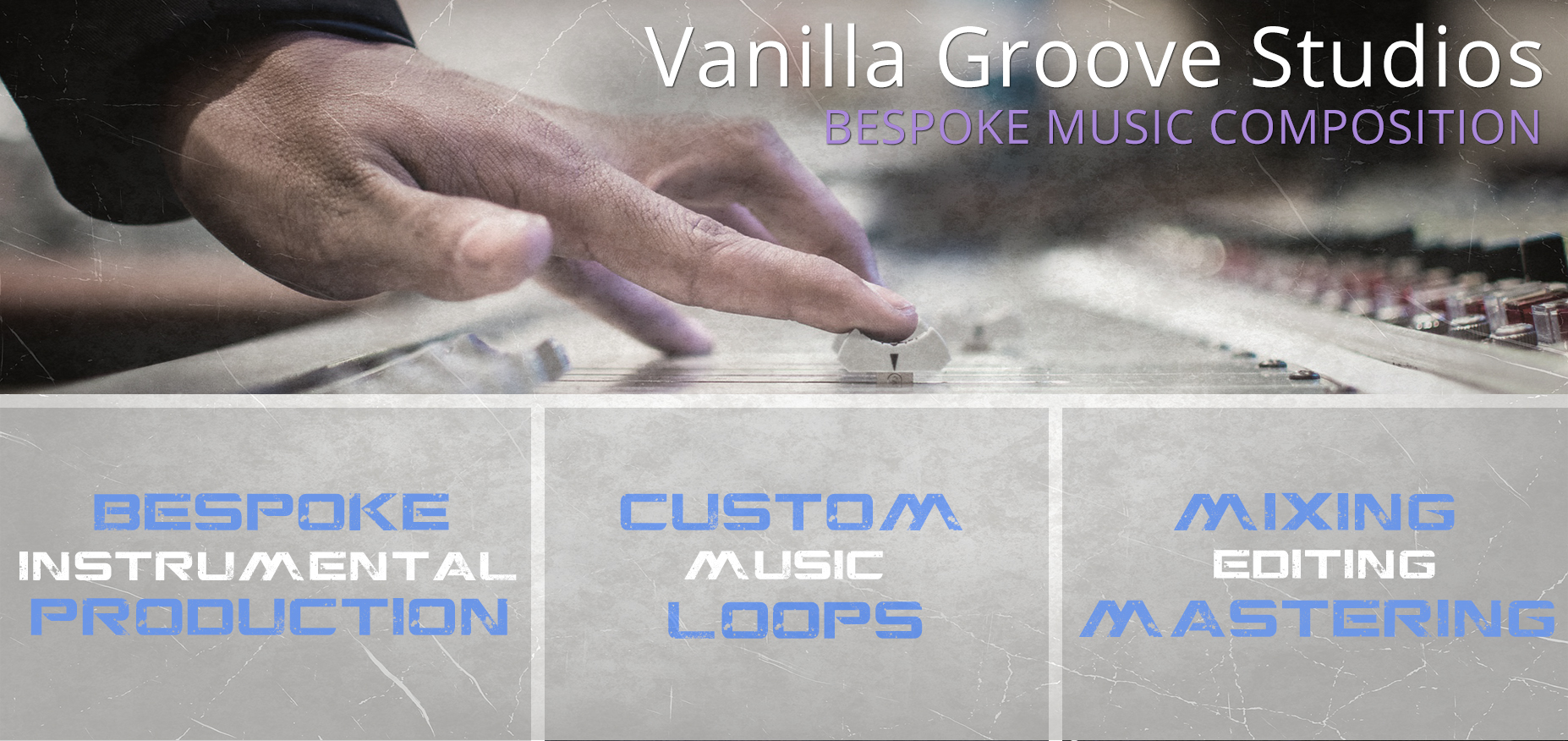 Looking for a custom guitar track, some bespoke loops or unique instrumental inflections to bring your music to life?
Whether you're a singer/songwriter, an aspiring producer, videographer or anything in between, Vanilla Groove Studios is here to help. We can produce anything from a single loop to a full instrumental track in any genre imaginable and all at very affordable prices.
We work with all budgets and specialize in affordable solutions for freelancers, hobbyists and semi-professional creatives.

Like to know more? Drop us a line and tell us about your project.
PRICING GUIDE
Note, these prices are indicative only. Contact us for an accurate costing for your project.
CUSTOM LOOPS
Order custom loops tailored for your track.
Looking for some tasteful instrumental loops to take your track to the next level? Just pick an instrument, pick a style and we'll take care of the rest. We'll deliver professional quality loops tailor-made to suit your project.
INSTRUMENTAL TRACKS
Add an instrumental track to your project.
Why pay hundreds for a session musician? Get a custom track tailor-made for your project for just $20! Choose from a large range of instruments (guitars, ukulele, bass, drums, piano, etc.). $20 per instrument per minute.
FULL INSTRUMENTALS
Instrumental tracks built to spec.
Are you a Singer/Songwriter looking to turn your ideas into professional tracks? Let us bring your ideas to life and build a song (up to 4 instruments and 2 mins) to your specifications.
[capital-testimonials limit="4″ orderby="date" type="static"]
TELL US ABOUT YOUR PROJECT